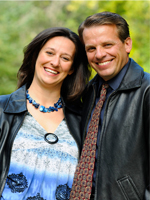 At Cellar Door Wine Tours we specialize in Oregon wine tours for couples and small groups that know each other.  We'll customize your tour while visiting boutique wineries and hidden "Tasting Room Gems" dedicated to giving personal attention to their visitors as well.  In the end creating a spectacular wine tasting experience you won't soon forget!
Register your tour with us today or call us at:
(503) 863-6968 or (503) 863-6969
We offer 3 Touring Packages for your consideration.  Whatever your preference, we are dedicated to attending to your every detail.  Your tour will be custom and dedicated to you and what you want in your day visiting and tasting wine in wine country.  
Click the link for a listing of Cellar Door's Tour Options. 
Oregon Wine Tours Are Never Complete Without Dinner
and Complete Safety
Oregon wine tours are fun, but after a day touring Oregon's wine country's, trying one of the world class dining options in the area is a must.   But let's face it, a day wine tasting, though really fun and relaxing, can impair you to operate a vehicle safely or legally.  So if you have dinner reservations for an evening out, we want to make sure you get there not only on time but safely.  Let us take you to your chosen restaurant and then bring you back to where you're sleeping that night - complimentary of course. 
Another reason to enjoy a Cellar Door Wine Tours experience.
Please enjoy looking at the list of restaurants below and if you have any questions about our choices and why, contact us and we'll give it our best shot at answering your questions:
Visiting our area of the world will be a one of a kind experience.  Why?  For starters, we love living here, we love raising our family here, and we love being a part of Oregon's Wine Country.  That love for our surroundings translates to an experience you won't soon forget.
Wine tours are a great way to experience not only the wine, but the entire countryside that is passing out your window.  Along the way to our next tasting room, we encourage you to ask us to stop to take photos, smell some flowers, or just take in the beauty of where your at.
Leave the past behind and let the future come as it will because moment to moment is what wine tours are all about.
We hope you enjoy your time with us, and we sincerely want your experience with us to be be memorable.
Book your "Cellar Door Wine Tours" package today