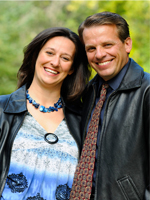 At Cellar Door Wine Tours Helen Avery and Mark Treick specialize in Oregon wine tours for couples and small groups that know each other.
Giving personal attention and customizing exactly what you expect to happen while visiting boutique wineries and hidden "Tasting Room Gems" is what they do best. In the end giving you the ability to create a spectacular wine tasting experience you won't soon forget!
Whatever your preference, Helen and Mark are dedicated to being attentive to your every detail. Your tour will be custom and dedicated to you and what you want in your day visiting and tasting wine in wine country. Click the link for a listing of Cellar Door's Tour Options.
Have a TOUR DATE in Mind?
See if the dates you want are available by clicking "Book Your Tour" below. Our interactive Scheduler makes it easy to find out right away if the date you're looking for is available:   
Have Dinner Reservations?
Leave the Driving To Us
Your Full Day Wine Tour is a fun and relaxing all day experience, so it makes sense that since you're in the area you should try one of the world class dining options available.   
But let's face it, a day wine tasting can impair your ability to operate a vehicle safely or legally.
If you have dinner reservations for an evening out after your tour, let us take you to your chosen restaurant and then bring you back to where you're sleeping that night in good spirits and safe, complimentary of course.
Another reason to enjoy a Cellar Door Wine Tours for your complete Oregon wine tour experience.
For some more helpful information, Check out our Blog.
Read What Our Guests Say
About Touring With Us
"When I first talked to Helen, she offered all these "extra" things…"no" I said "we just need someone to drive us around.  Was I mistaken. Turns out, those "extras" really did tip the scale and made for the memories that will last a lifetime…" - Dale T
"Cellar Door Wine Tours can be customized to meet your needs. I would, and have recommended, Helen and Mark to anyone traveling in the Portland area." - Lori C
"Mark was an awesome host.  Very knowledgeable, nice, and patient.   I highly recommend this tour if you want an enjoyable experience in beautiful Oregon wine country.  Especially if you're a small group looking for a customized experience." - Shaun N, Chicago, IL